We arrived Thursday night to Elkmont Campground in the Great Smoky Mountains National Park, the first stop on our 7,000+ mile road trip, towing Dorothy (aka Dot) behind us (we named her!).
Not much, if any, research went into our camp spot, so we were stoked at the beauty of this campground. Some of the sites were right on the Little River, which rushed by pleasantly. Trees towered overhead and though there were a good amount of other campers, we felt private. There weren't hookups, but at $17 per night, fire pits, trash receptacles, and the fact we are more than set up to live off grid, we were happy campers.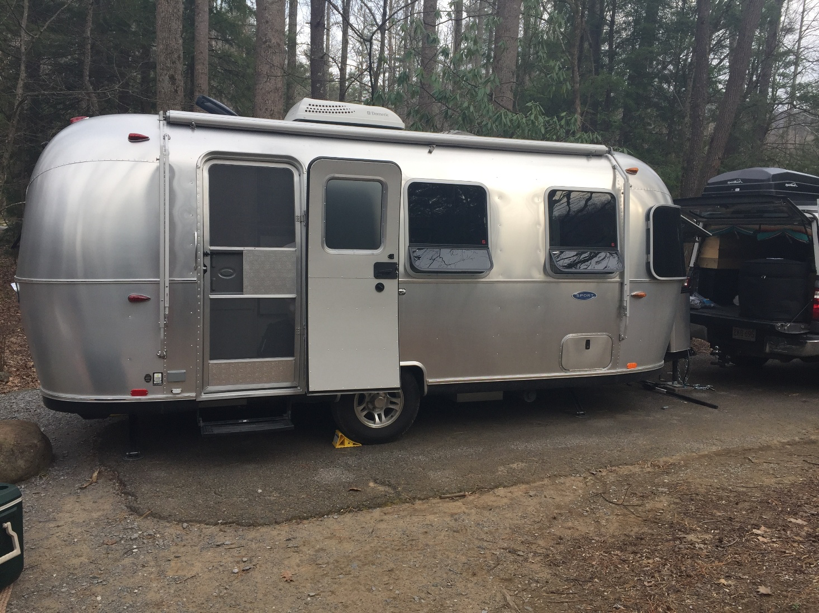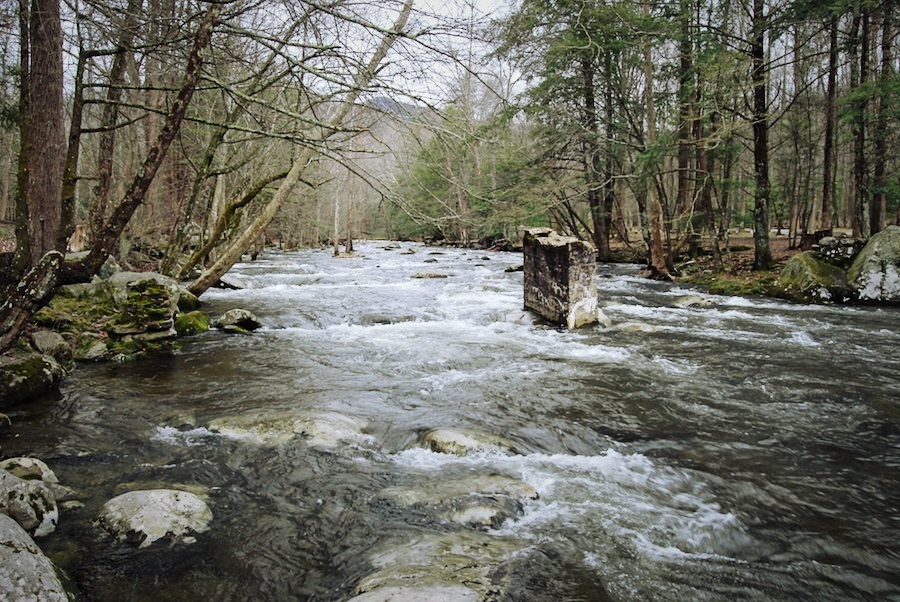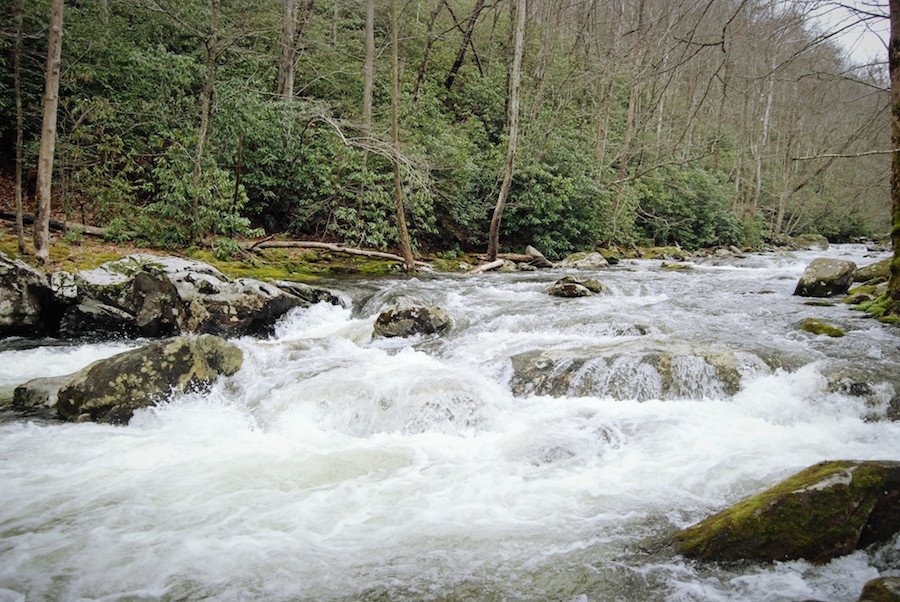 We are learning the most efficient ways to pack/unpack each time, but this time was our first unpack since we brought all of our belongings. Needless to say, it was a little messy in the truck and airstream. We built a fire right away, [opened a couple beers], organized our shit, and settled in. It rained so hard that night that I was concerned for our neighbors in tents, but it was the best sound.
We spent Friday morning sitting in a grocery store parking lot in Gatlinburg where we could get a good wireless signal and get some work done. Gatlinburg is like showing up at Myrtle Beach in the mountains. With Dollyworld and the National Park close by, every store on the main street was geared for tourists with kids or those who enjoy a gimmicky experience. Honestly, it made us feel kind of weird. But, this is why we were here: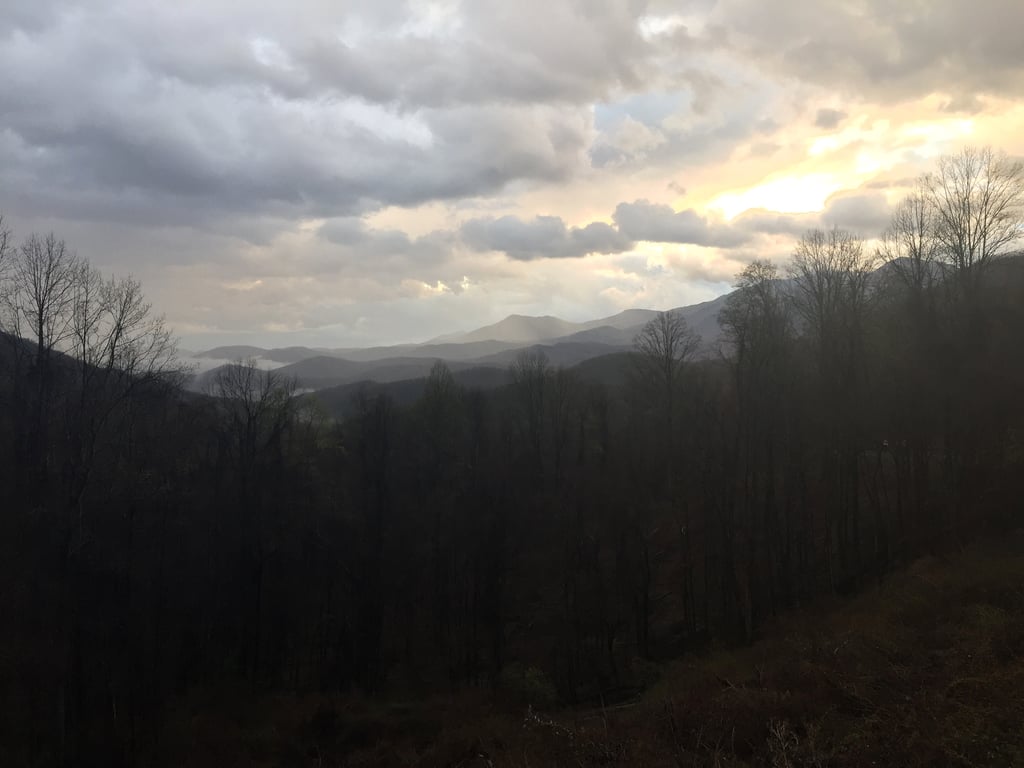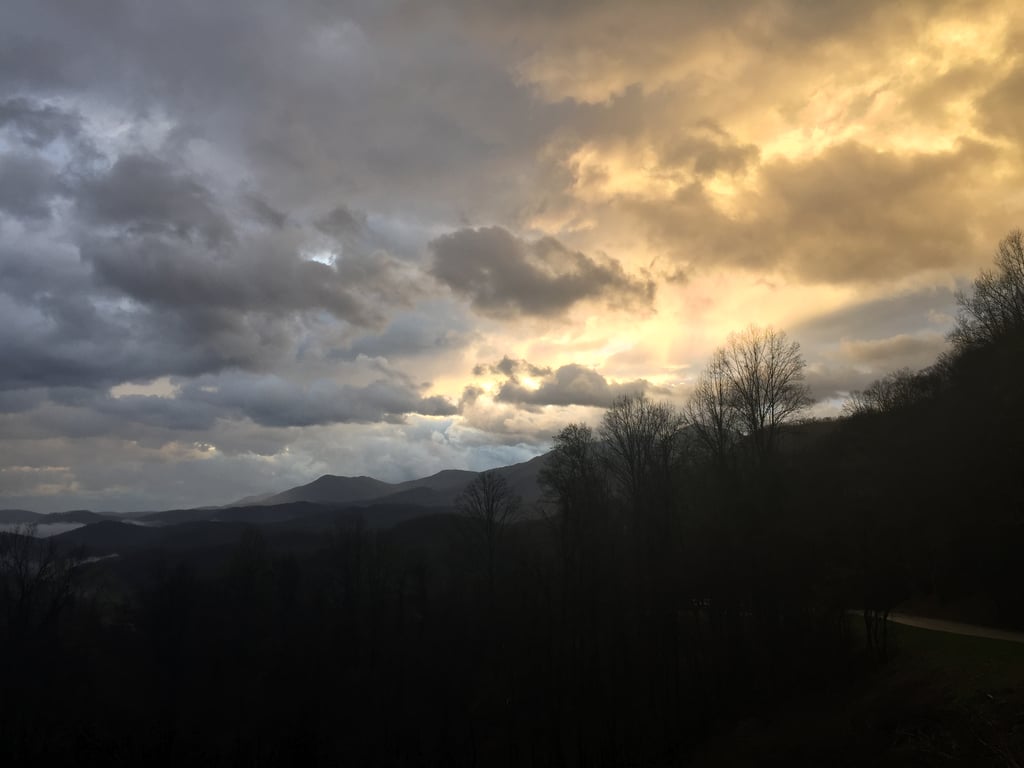 After the rain stopped, we drove back to the campsite [insert sigh of relief here] and went on a hike around Cucumber Gap Loop. The trail was beautiful, as it went along the Little River. Jake's Creek Trail then took us up to the right over Cucumber Gap (I'm assuming). At one point, we had to cross a large creek to get to the trail, but couldn't figure out if it was the right way because there weren't any signs. The last thing we wanted to do was get lost in the Smoky Mountains and we hadn't seen another hiker in an hour or so. We spent about 15 minutes deciding what to do and luckily made the right decision to cross the creek. We were rewarded with beautiful views of the forest from the top of Cucumber Gap.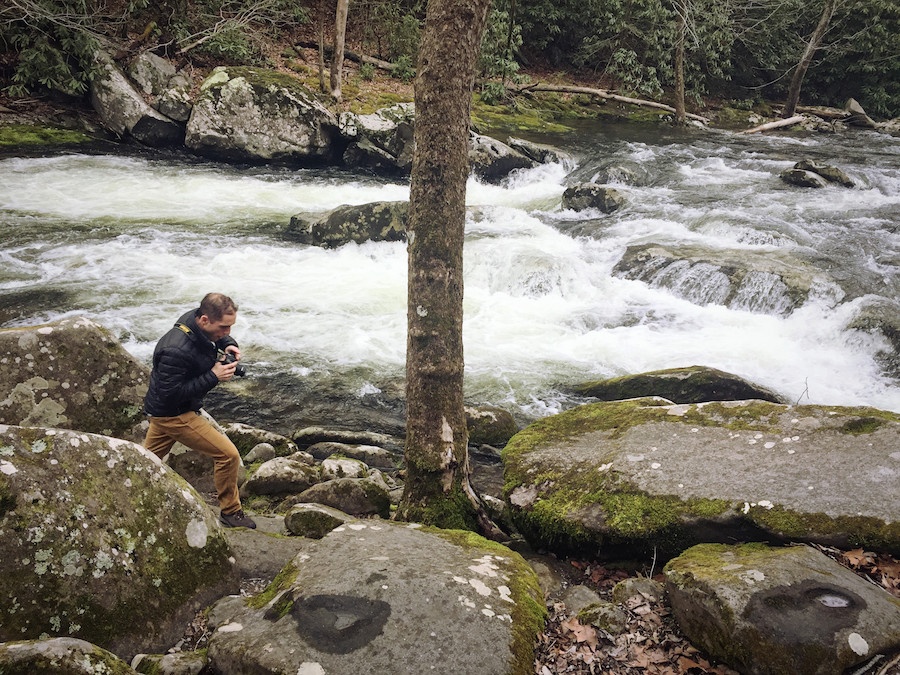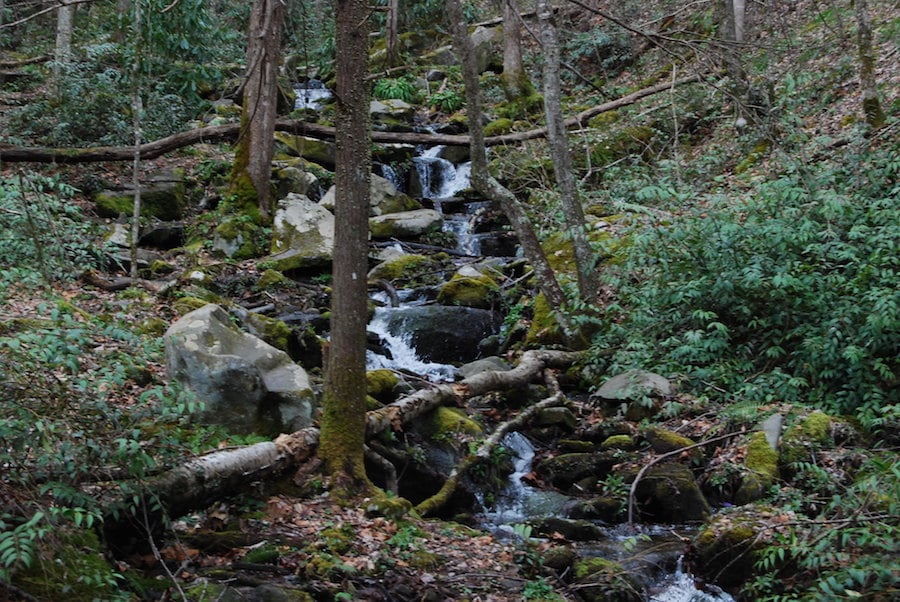 Funny story about these two who were walking infront/behind us depending on when we stopped to take photos. They were also camping at Elkmont and turns out (as far as we know from sleuthing), they, too, are traveling around, but in a sweet motorhome about the size of our Airstream. As we were peeking at their setup through the trees, Justin mentioned Rosie would have been a lot happier in a motorhome, since we wouldn't have to be constantly moving her back and forth (we decided for her sake to not bring her on this trip). At that moment, what could only have been this couple's cat saunters by outside and sits in front of their camper, licking itself. We cracked up.
On our way back, we saw the old abandoned cabins. I'm not sure what to call them, but they were eerie and beautiful at the same time. All of them were at different stages of falling apart, with vegetation growing in and around them. Some of the houses were in the process of either a.) being torn down or b.) being restored. Of course, Justin and I thought they should all be restored! Each one was unique and quaint. But, apparently, there is some disagreement between the government and the historical society.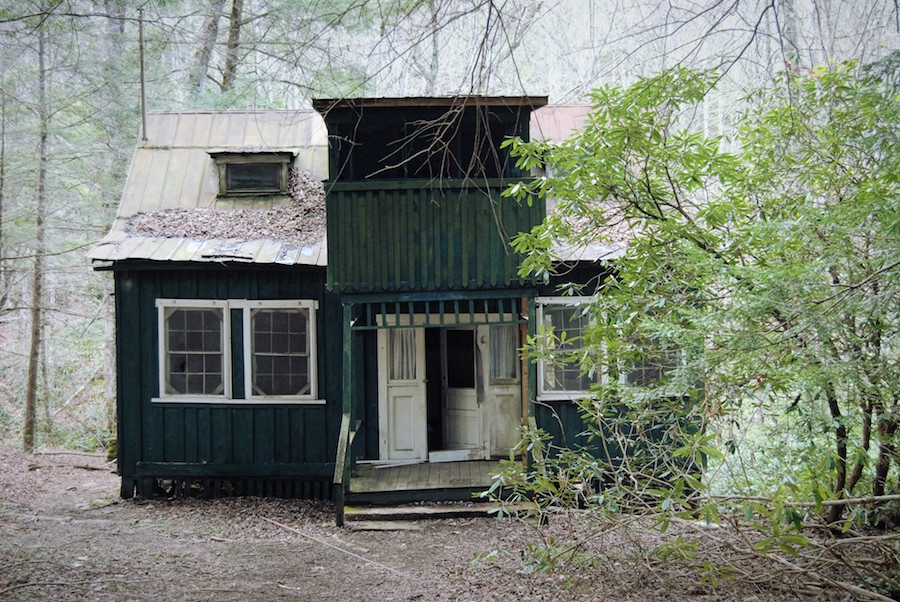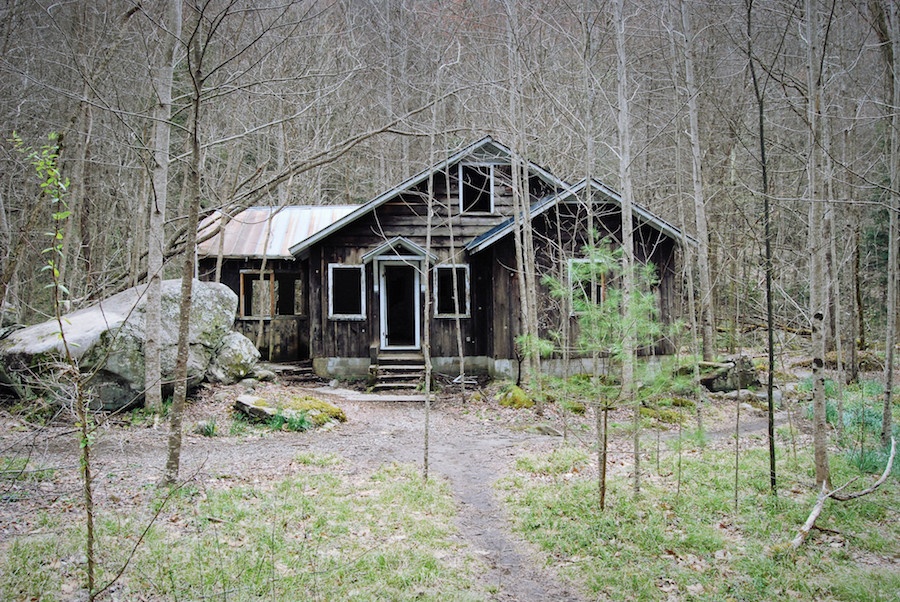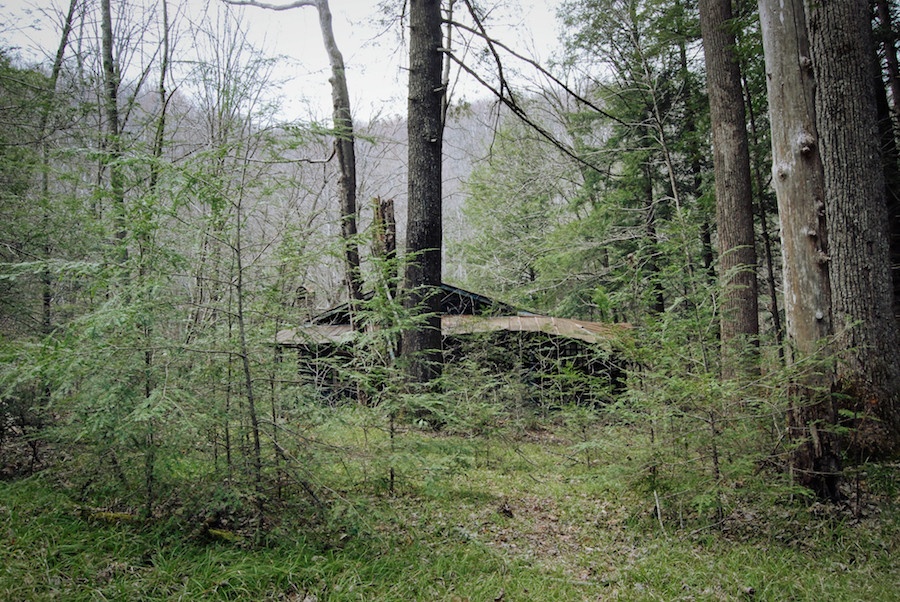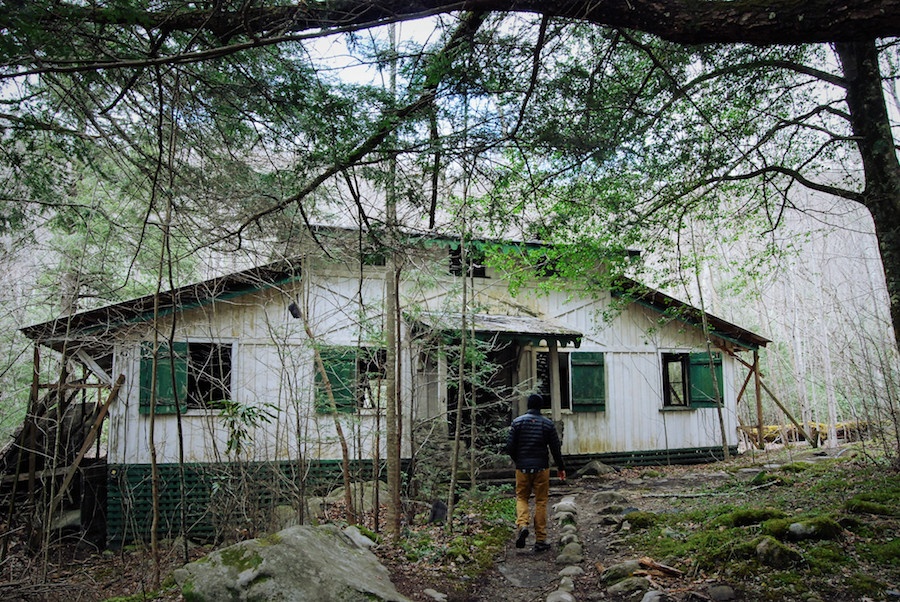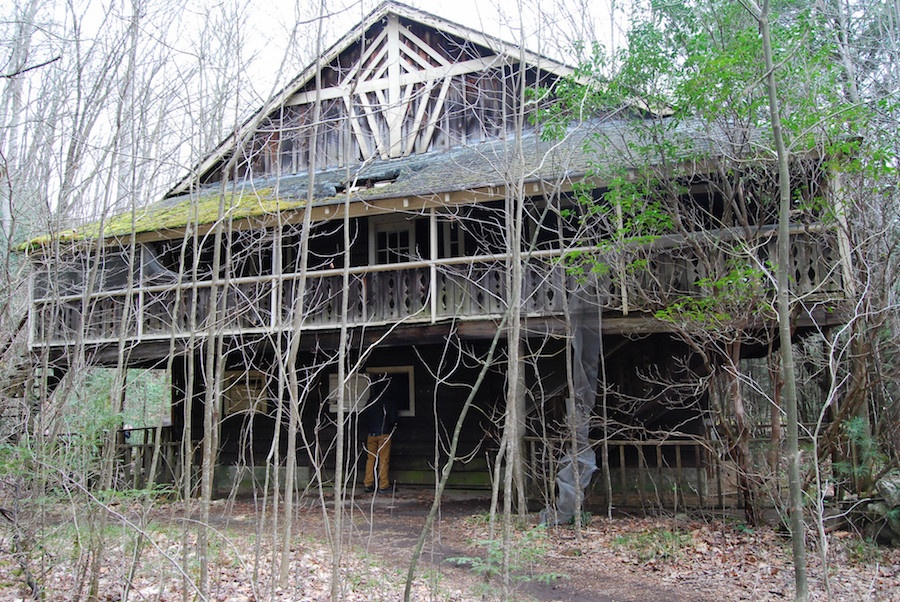 The loop was about six miles total after getting back to our campsite. We were both pooped, but Justin made a fire and I started dinner, what I'm calling Campfire Curry (recipe below). We talked into the night about what it means to finally feel a wild nature awakening in us. In short, it is liberating and exciting and relieving.
We talked into the night about what it means to finally feel a wild nature awakening in us.
I love when we can use as few dishes as possible because we won't always have full hookups (actually we prefer it, since that usually means fewer people and more nature). Cue Campfire Curry. This "one-pot" meal is super easy and you can have fun with it by adding your own favorite veggies or a different protein. Cooking it over the fire adds a subtle smoky flavor to the dish, which is amazing with the sweet creaminess of the coconut milk and slight spice of the curry.
Campfire Curry (Should serve 4 if your husband doesn't eat 2.5 servings)
2 heads broccoli
½ bag of cauliflower rice
½ bag shredded carrots
1 bag of sugar snap peas, cut lengthwise down the middle
2 cans coconut milk
1 lb chicken breast, cut into bite-sized pieces
3 tbsp (approx.) red curry paste
coconut oil
salt to taste
I threw our deep cast iron skillet over the fire (on a grate) after the fire was nice and warm, but the flames weren't too high. I put a couple tablespoons of coconut oil in the pan and let it heat up while I chopped the chicken breast tenderloins into bite-sized pieces. I added the chicken to the skillet with some salt + pepper and let it cook for a few minutes, stirring evenly. I added the broccoli and sugar snap peas, mixing up with the half-cooked chicken (you could even add the veggies earlier, as I learned since I overcooked the chicken a bit once all was said and done).
I covered it with foil and let the veggies cook a bit (10ish minutes). Try to keep it away from the flames at this point, as to not overcook the chicken. Add the red curry paste and coconut milk with about a half can of water, mixing thoroughly. Continue cooking, covered. In a few minutes, add the shredded carrots and cauliflower rice, mixing together. Cover again and cook for another 10ish minutes, stirring occasionally and rotating the skillet if necessary, depending on how your fire shifts. A good way to tell if it's ready is by stabbing your broccoli to test its tenderness. Test the flavor and add salt if necessary.
Serve in a bowl topped with sesame seeds!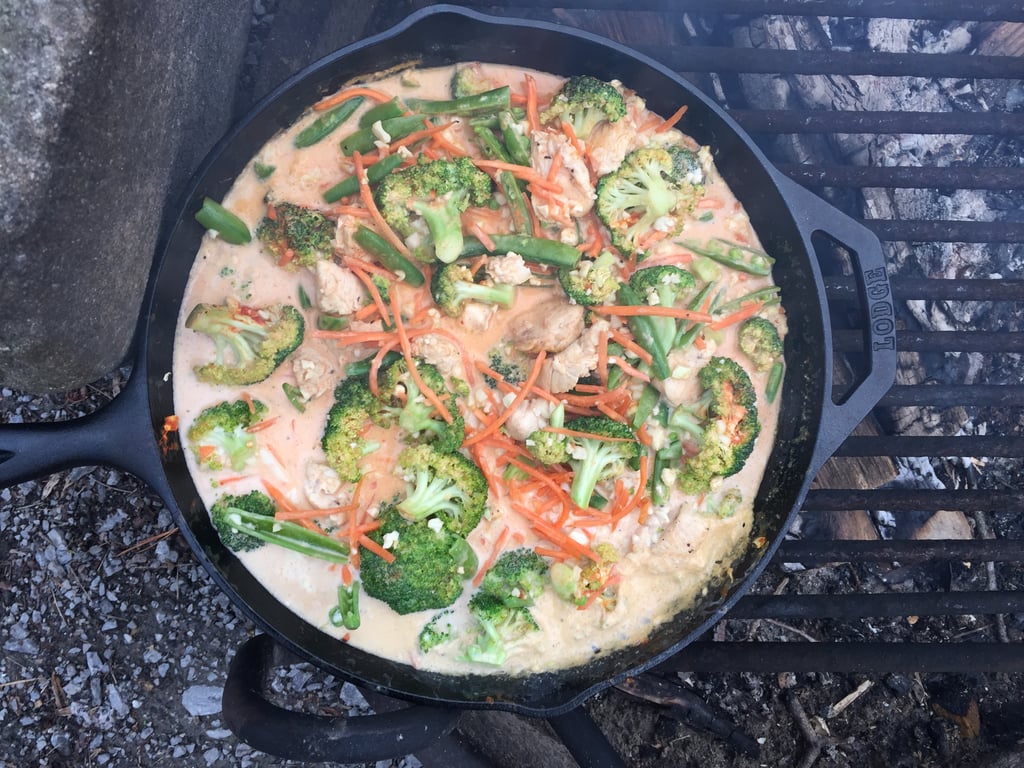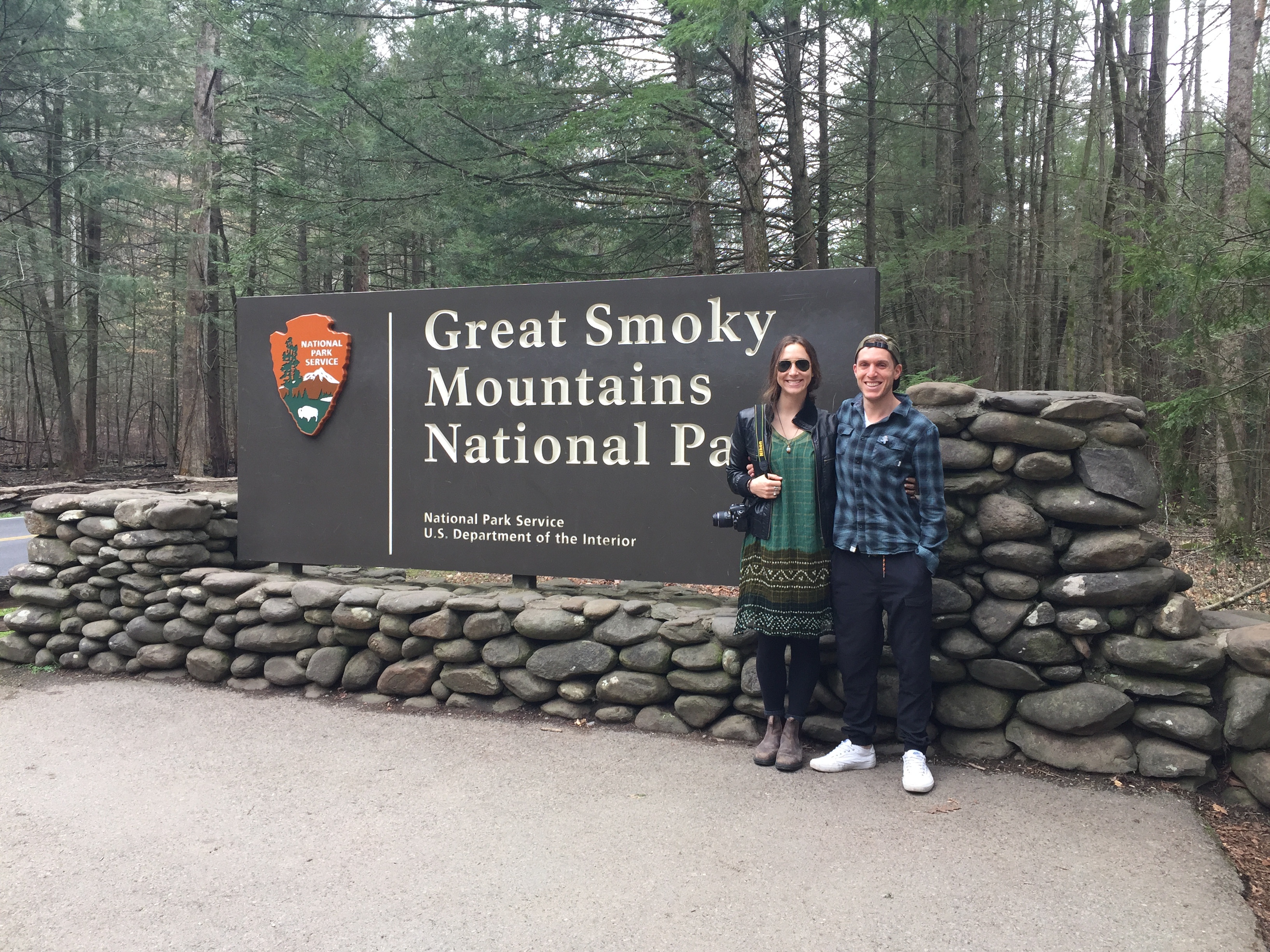 Rambling on,
Ariele
Topics: Wandering Log