WHO WE ARE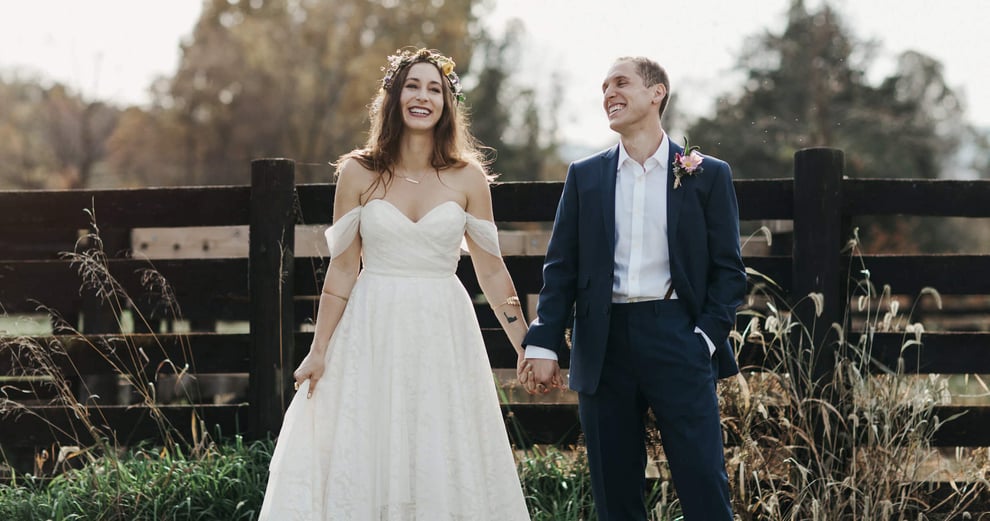 Ariele Moon Champion
Business manager and stylist with a colorful passion for animals, optimism, and thrifting. She manages the online side of her family business, Mountain Mystic Company, and is always searching for eclectic, unique products for the shop as we travel the U.S. Her free time passions include flower crown making, photography, redecorating, and taking walks.
Three things she can't live without on the road:
Crystals

Coffee maker

Portable fire pit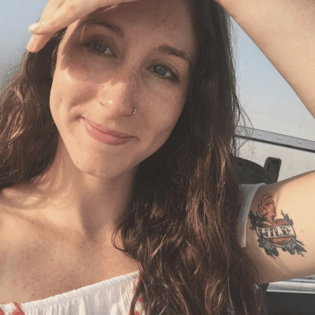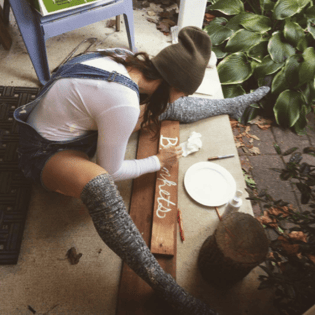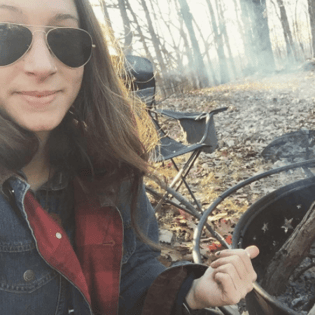 Justin Reid Champion
Content Professor for HubSpot Academy, brand builder, and life enthusiast. With everything he does, he is driven by a genuine passion to educate, inspire and motivate others. Touring the country speaking and working, he hopes to show people that with motivation and spark, you can accomplish anything and live the life you dream of having. Justin developed a content marketing certification for his company, Hubspot, and is continually concepting the next way to make marketing easier for small to medium-sized businesses (and everyone!).
Three things he can't live without on the road:
Sport shorts
Walmart Crocs

Cell reception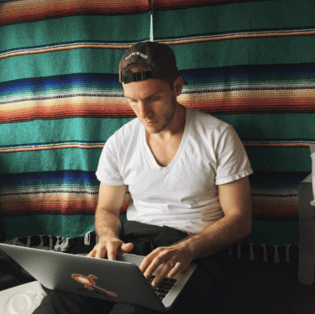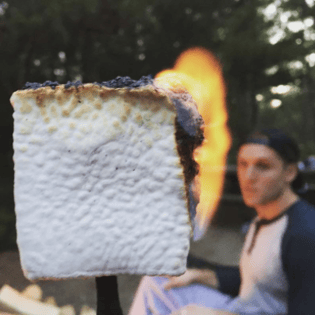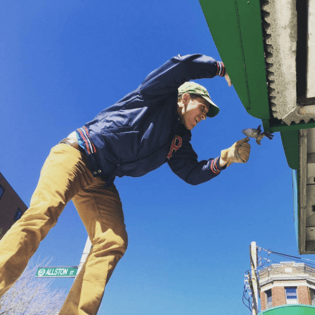 WHAT WE BELIEVE
Our mission is to inspire and motivate people to spread good vibes so that we, together, create positive, lasting change.
Our values:
Live simply: Be present in every moment and conscious of the footprint you make on the world.
Embrace self worth: Understand that you have a purpose and that you can make a difference.
Be receptive to new ideas: Be open-minded because everyone is on a different journey that is just as important as yours.
Manifest thought into reality: It's not just about thinking about something and hoping it appears. It's about believing it with all of your soul and taking steps towards your goals. That is where the magic happens.
Respect all living beings and the space we share: We are all connected.
Stay wild: Life is a seemingly short journey. New experiences help you grow. Find adventure in your everyday.
Maintain a positive mental attitude: Exude positive energy, affecting yourself and those around you. Find joy everyday in everything you do and you will be well on your way to spreading those good vibes internally and far and wide.
HOW WE LIVE
Currently, we're living on the road traveling 7,000 miles in 100 days. Justin is hosting a serious of workshops across the country and Ariele is gathering resource and ecommerce ideas for her family business, Mountain Mysitc Company (click here if you want to check out her creation, the magical mystical box).
It's been a long adventure for us to get to where we are, but we knew what we wanted and we stuck with it. We're blessed and grateful for having each other and our fulltiming fleet.
George
George is an F250 Super Duty worktruck. Our journey started with him. We originally purchased George to tote around our mobile home. Little did we know he would be our dear ole friend that would help us through some interesting and difficult times.
George may look like your average truck, but looks can be deceiving as he's so much more than that. We converted George into a truck camper, giving us a living space which doubles as a storage unit. Geoge provides shelter for us and our things when we need it.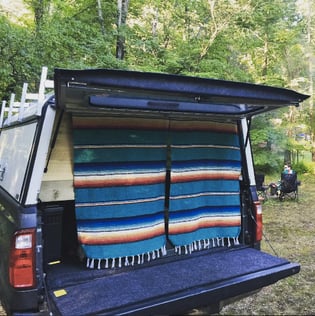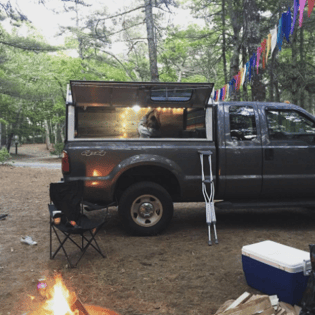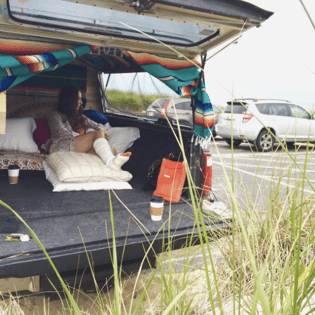 Dorothy (aka Dot)
Dot is a 22' 2017 Airstream Bambi Sport. We never saw ourselves buying new, but when we walked through Dot's door for the first time, we knew this was our home. She's light and easy to tow, and nimble which makes it easier to take a stroll on backroads.

Dot's seen some updates – from installing reclaimed wood walls to hanging LED fairy lights throughout her interior – giving her a more homey feel. More to come as decorating the interior of a home is always a work in progress.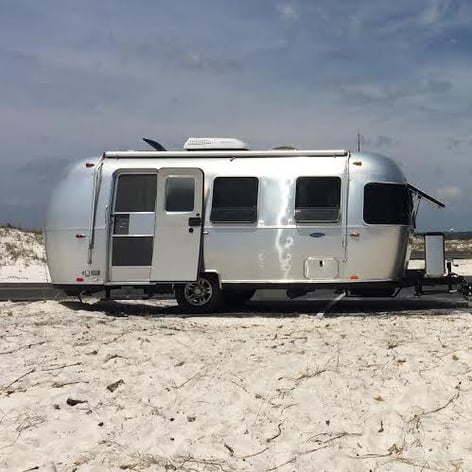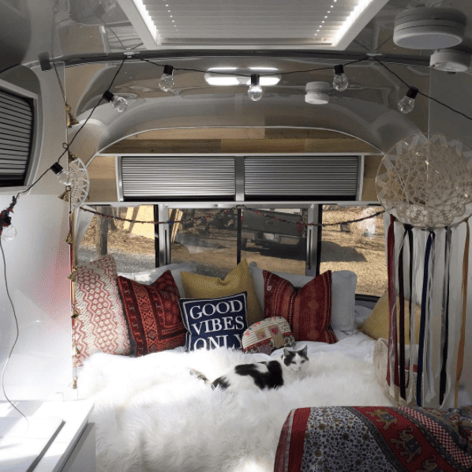 Want to keep up with our journey? Stay tuned to our instagram page.